Created in 1991, SHS Consultores has established itself as a leading company in the market of electronics and computing, providing their own systems and an added value to the hardware by means of its innovative applications and solutions.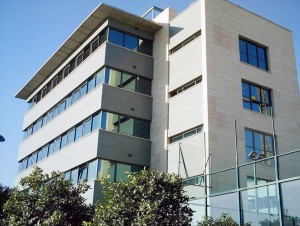 SHS Consultores Headquarters is in the Cartuja 93 Science and Technology Park of Seville. Its facilities consist of two buildings over 2500 m2, where we develop and design Software and Hardware projects and R & D & I projects and systems.
The main reasons of this major success are its numerous partnerships with the most important companies in the sector, a continued investment in R & D and the firm commitment to develop quality technology solutions, which help improve service and benefits to its customers. Thanks to its high degree of technological skill involved in IT development, the company participates in projects of national and international level.
Along its professional development, the company has experienced a progressive growth and remarkable technological enrichment:
Consulting and Organization Systems
Planning and Project Control
Analysis, Design and Programming Computer Applications
Design on Security and Control Systems
Technological Innovation Projects