SIP- CARRIER IDENTIFICATION SYSTEM

In the identification and security fields, SIP becomes a new and powerful tool for the newest access control, presence control, identification and security systems. SIP can deal with RFID sensors, cameras, iris sensors, veins map sensors etc. It is able to control the presence and movements of people (access, stays and exits) along any building places. SIP allows the centralization of a monitoring control post, which makes SIP be a powerful security tool.
These two complementary web based softwares offer a timetable control system with a high customer flexibility and adaptability level. TURNOS and ACTIVA WEB can be integrated with SIP in order to combine access control functionalities both with other payroll management platforms.
These products are easy to use and they can be integrated with other SHS identification solutions in order to allow users to: check time schedule, keep track of arrival and leaving times, absence management etc, from any corporative access point.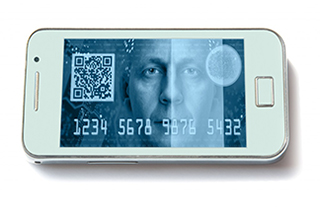 You can improve your application user confidence for financial transactions. It is based on a portable iris recognition camera and an authentication server. It will allow your application to be a high security system for your applications and an added value item for your customers.