STRATEGIC PLAN INFORMATION SYSTEMS
SHS services PESI consist in:
Questioning whether the systems strategy is appropriate to the current strategy in the present time and future.
Creative Informatics implementation to gain competitive advantage and support the company strategy
Making sure that investments are effective in terms of costs are benefits are measured in relation to the previously established objectives/budget.
Controlling system costs.
Protecting previous investments
Solving problems withing incompatible requirements due to resource constraints
Achieving a joint commitment between users and system management on the best methods to assign resources for a period of 3 or 5 years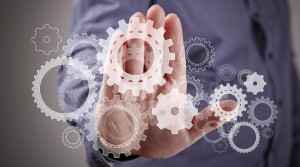 DIAGNOSIS AND COMPUTER MODELLING FUNCTION
The services that the Department of Systems serve on different areas of the company determine the effectiveness of the different processes. As a result,  it is important to define the procedures for customer care, troubleshooting, interventions, etc., through protocols Level Agreement service (ANS).
SHS has experienced consultants in the organization, design and implementation of computer function. We provide a diagnosis of this effect so that the managers know the level and quality of the information services and are aware of the measures to enhance and optimize them.