OUR WORK
With over 20 years of experience in the sector and as Preferred Business Partner of Meta4.
We Install, Maintain and Evolve any module included in the ERP Meta4 PeopleNet.
We provide support for the Functional and Technical Users in relation to the application, both In House and Cloud.
Equally, we offer BPO services in SAAS and Cloud Platform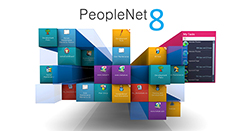 META4 IN-HOUSE
---
We have at your disposal a Human Resources and payroll management system Meta4 PeopleNet – and adapt and evolve it  according to the needs of your organization.
We support our users with respect to the application by providing Technical and Functional Support, as well as adaptative, evolutionary and corrective maintenance.